West System 105 Resin
Buy West System 105 Resin for boats and marine, with free delivery to the UK.  We stock a full range of West system epoxy products for sale online, UK.
West System 105 Resin is the base material of the West System Epoxy family of products on which all the possible compounds are built. When combined with any of the West System Hardener epoxy products, it will cure to a solid on wood fibre, fibreglass and a variety of metals. All of the West System fillers including West System 406 thickener and West System 410 fairing compound can be added to the un-cured epoxy to achieve a variety of solid states to suite many different applications.
Recommend this product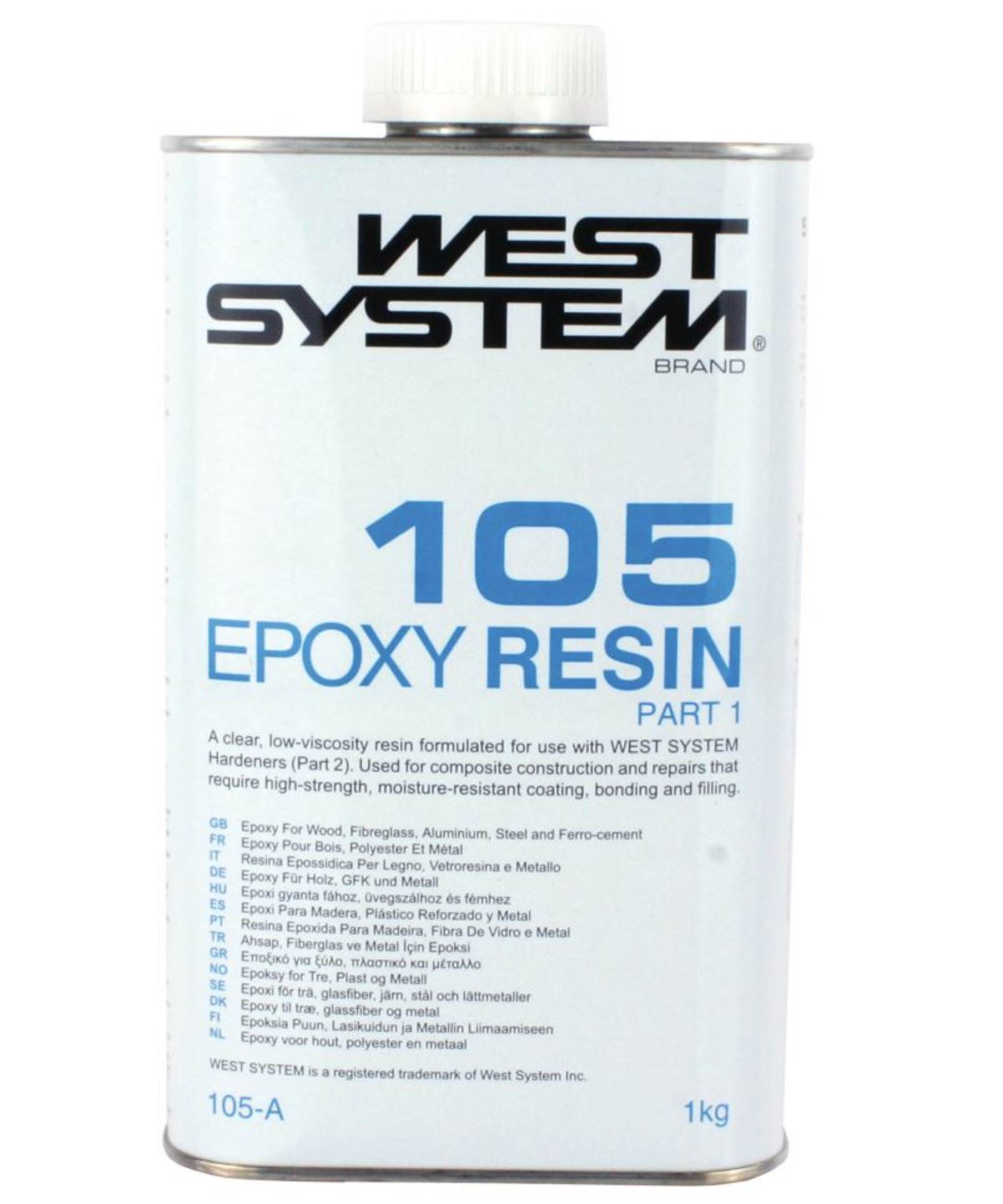 West System 105 Resin