West System 205 Hardener
Buy West System 205 Hardener online, UK, for use with 105 Epoxy Resin to create epoxy for Marine and Boat maintenance, with free delivery to the UK. 
West System 205 hardener is used in the majority of marine and boat situations to produce a rapid cure epoxy compound. When used with West System 105 Resin, the cured mixture yields a high-strength, rigid solid which has excellent cohesive properties and provides an outstanding moisture vapour barrier with excellent bonding & coating properties. West System 205 hardener and 105 resin can be used with thickening agents like West System 406 or fairing compounds like West System 410 to create exceptionally versatile epoxy compounds for many uses aboard a sailing boat. Buy online, UK, with rapid dispatch and free delivery to the UK. 
Recommend this product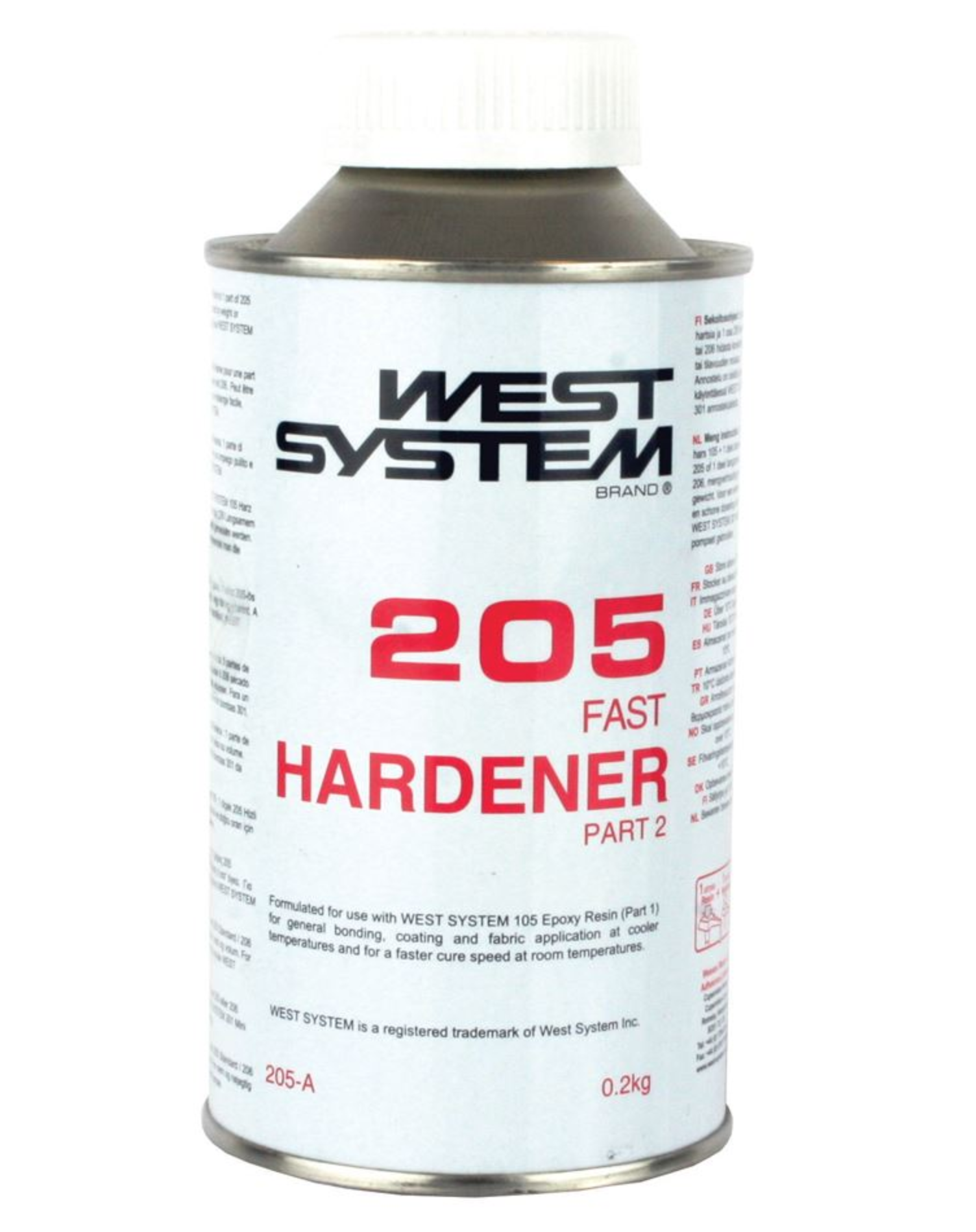 West System 205 Hardener