West System 406 Filler Colloidal Silica
Buy West System 406 Colloidal Silica Filler for Marine, yachts and Sailing boats epoxy work and fibreglass jobs aboard your boat, with free delivery to the UK.
General purpose thickening additive suitable for bonding, gap-filling and filleting. 406 can be used to prevent resin flow on vertical and overhead surfaces and to control the viscosity of the epoxy. Add 3% to 8% by weight to the resin/hardener mix. Colour: Off-White.
Recommend this product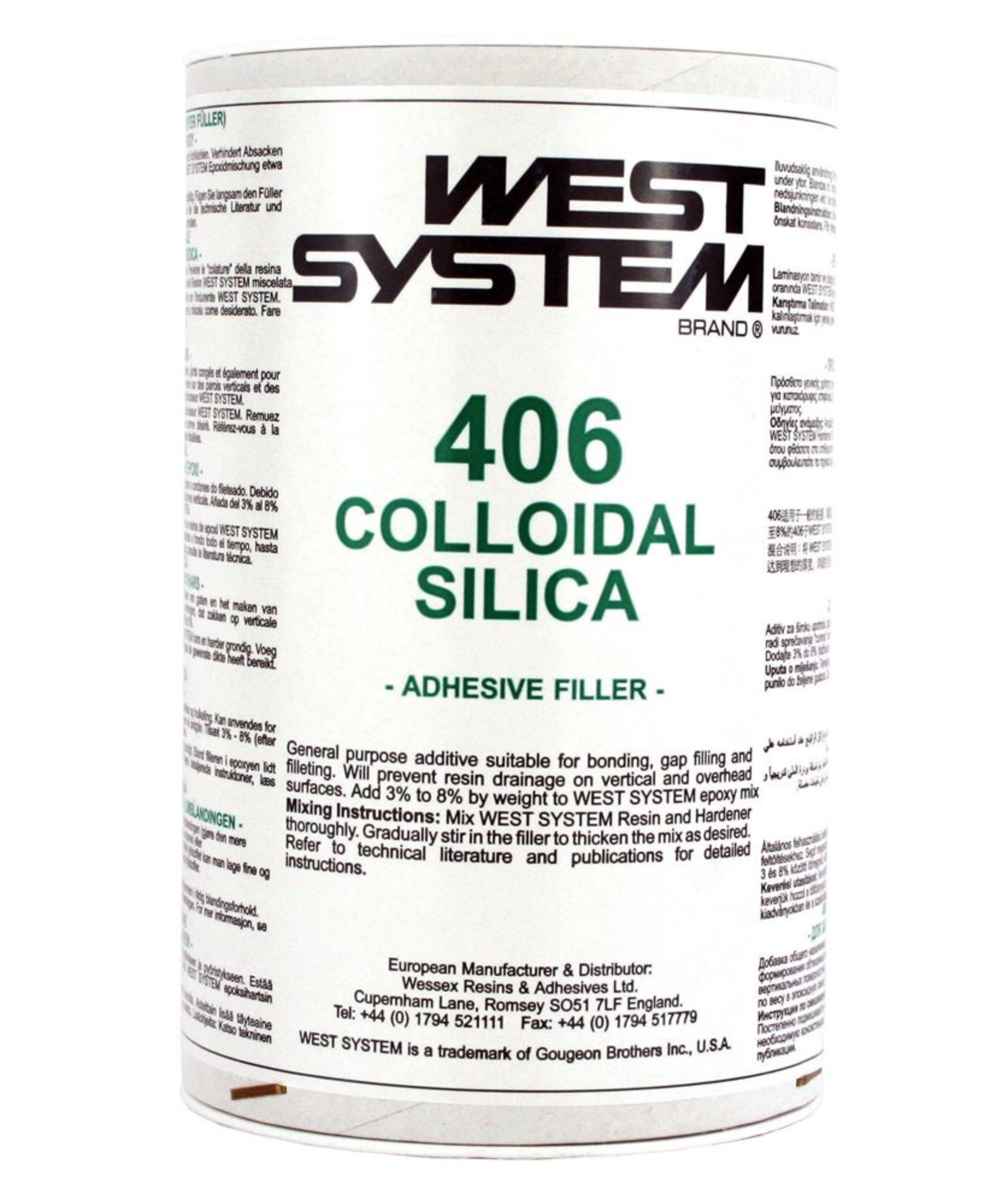 West System 406 Filler Colloidal Silica